A Crystal Lake Novel Boxed Set 1-3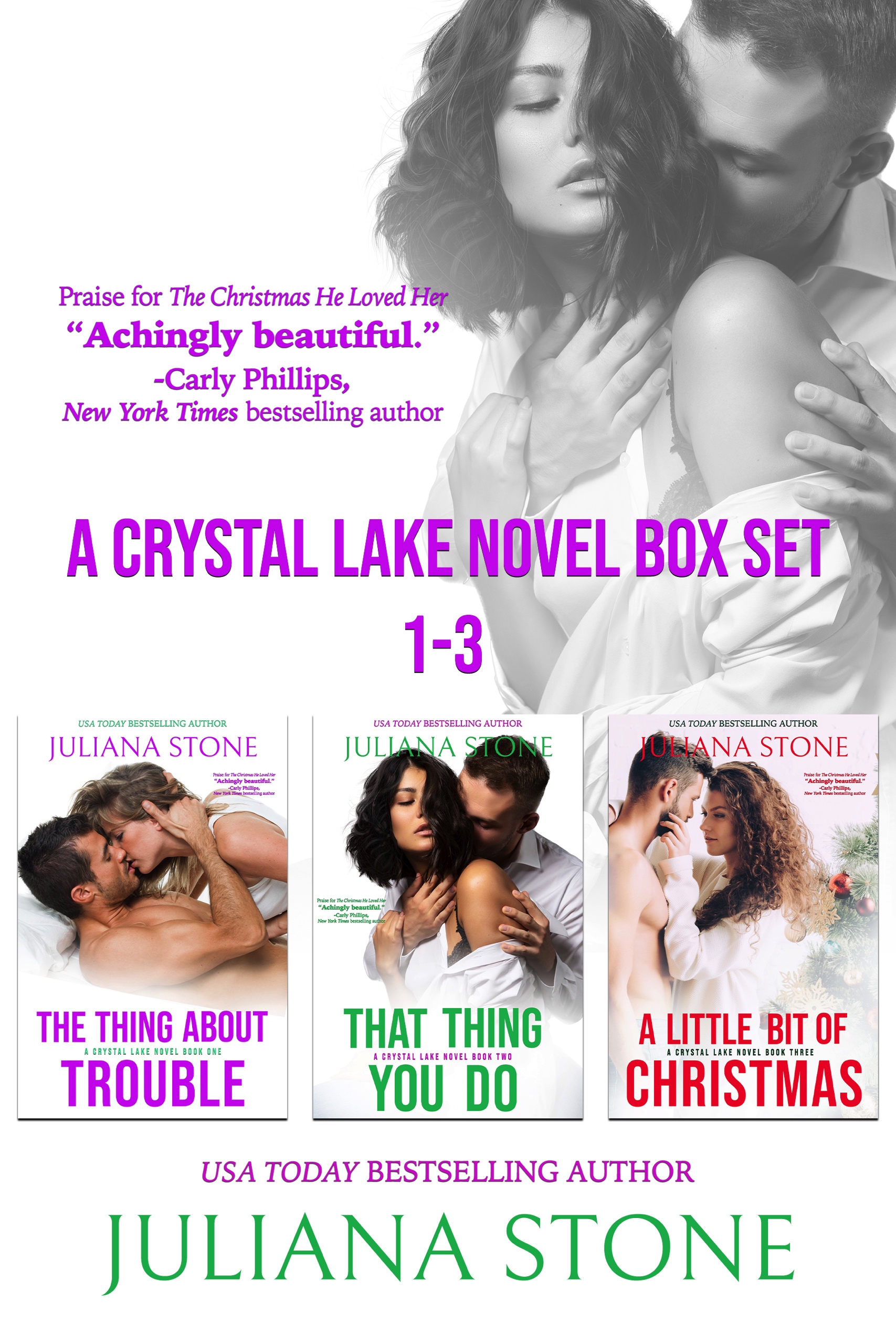 This boxed set includes the first three titles in the Crystal Lake Novel series.

The Thing About Trouble: Cam Booker learned the hard way that commitment and love aren't for him. Fresh out of a relationship that nearly saw him go to jail, he's focused on building a life and his business. But when he suddenly finds himself responsible for a motherless five-year-old, his world is turned upside down. What does he know about caring for a little girl? On top of that, his newest client, the notorious widow Banes is definitely the kind of trouble he doesn't need.
That Thing You Do: All her life, tomboy Molly Malone, has been one of the guys. When her brother decides to get married it means the gang will reunite, but more importantly it means Nate Jacobs will finally come home. With the impending nuptials looming fast and a family that can barely put together a grocery list, Molly will be tested like never before. To make matters worse, one look from Nate confirms he's still her kryptonite and that her teenage crush is now something more. He's only ever thought of her as 'one of the boys' and to protect her heart, she's determined to keep it that way.
A Little Bit of Christmas: For ex-con, Cash Bodine, surprising his sister at Christmas just got complicated. His plan to blow into Crystal Lake and then leave is squashed when a winter storm settles in, stranding him at a motel outside of town. He has no choice but to hunker down and make the best of it, and while the woman next door intrigues him, he has no desire to get tangled up in her life. He's not sticking around past the holidays, so why bother?