The Barker Triplets Complete Box Set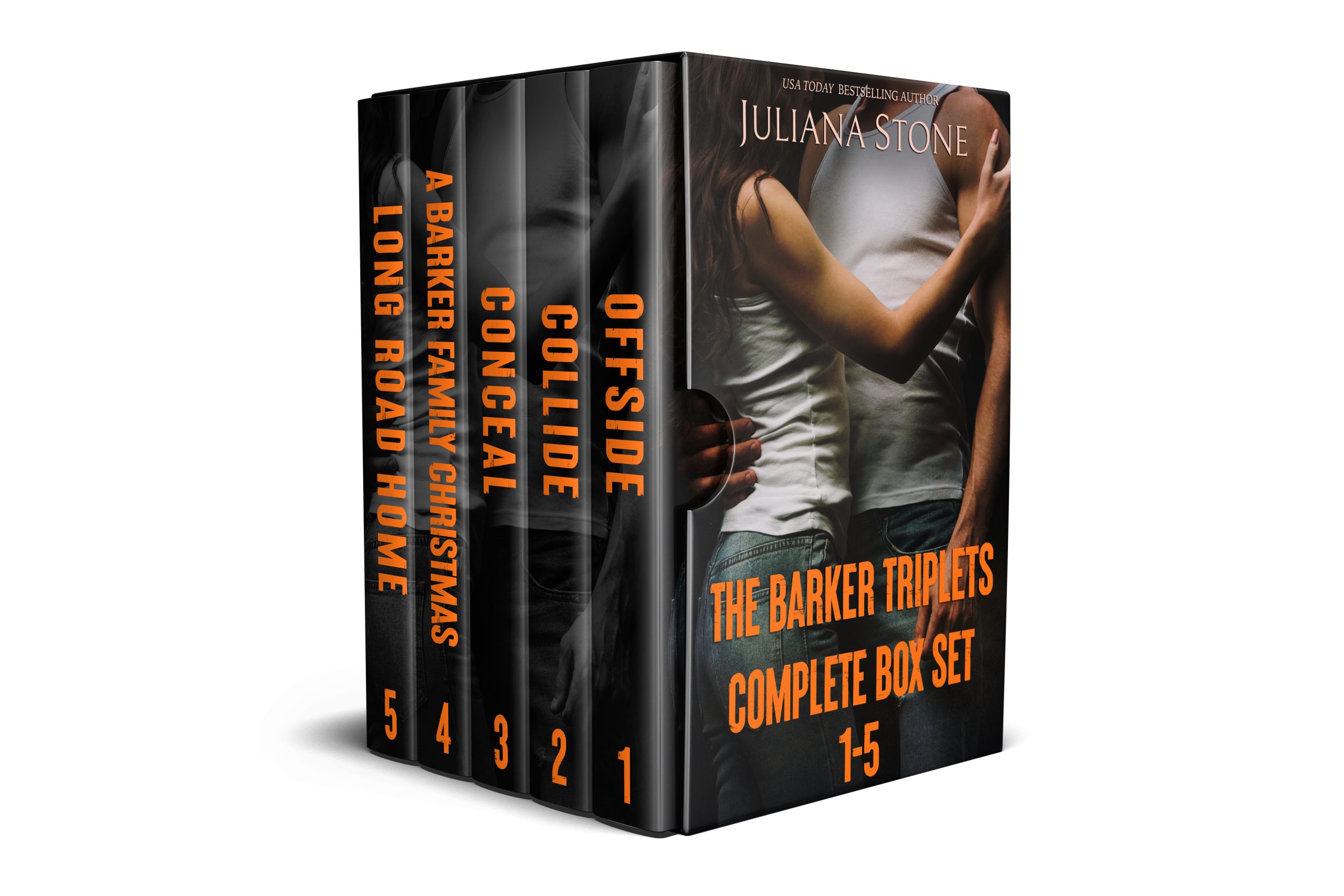 Three Books: Offside, Collide, and Conceal
USA Today bestselling series! All Three Barker books in one hot, boxed set! Now including A Barker Family Christmas and a visit with Bobbi and Shane nearly ten years later. Because what happens after, happily ever after?
Read all about the Barker sisters, Billie Jo, Bobbi Jo, and Betty Jo and the hot men who finally tame them!
Click the titles above to find out more about the books and to read excerpts.