You Drive Me Crazy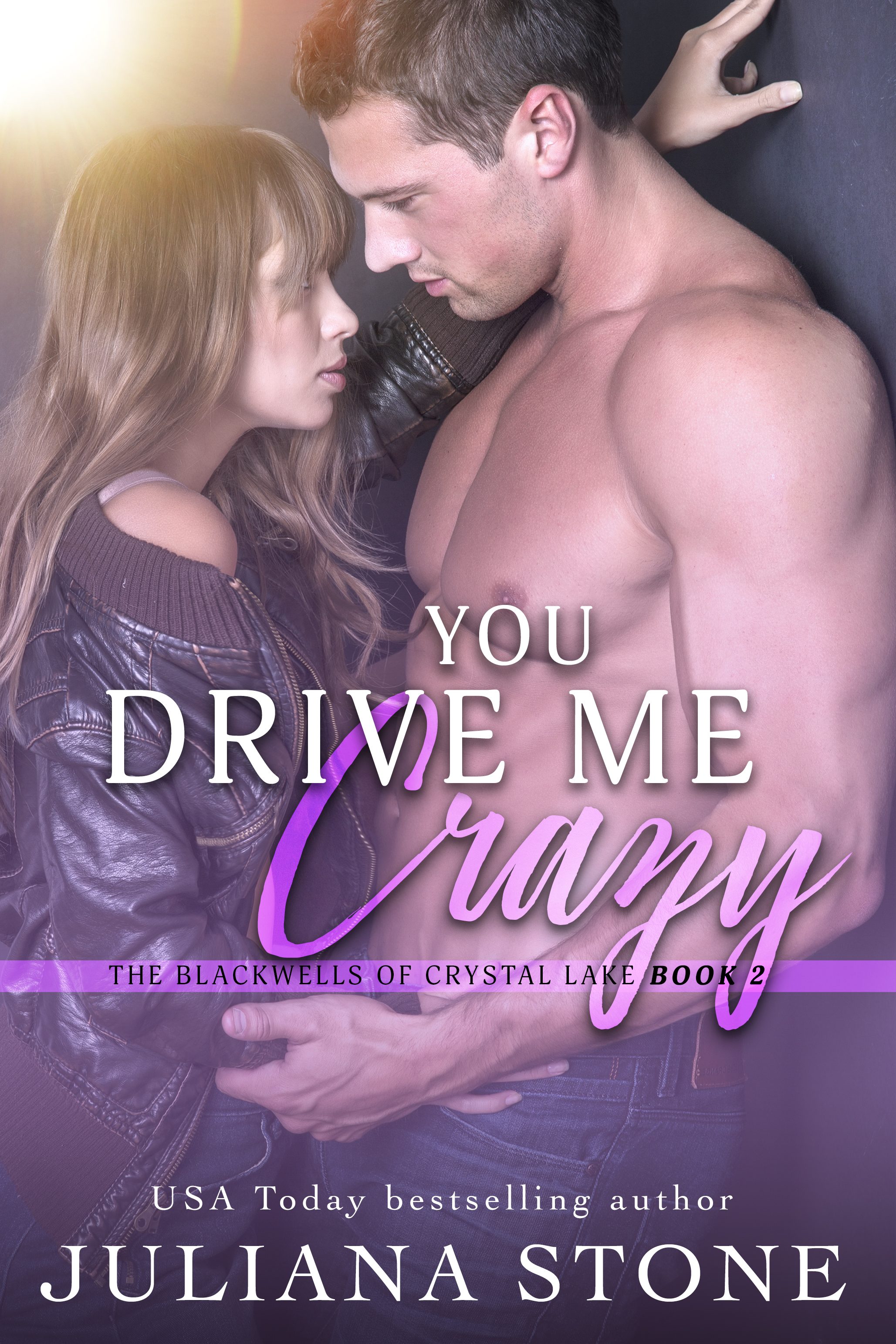 Book Two: The Blackwells of Crystal Lake
Coming home to Crystal Lake should be a walk in the park for famous race car driver, Wyatt Blackwell. He'll collect an honor, see some family, and get back to his fast paced life before anyone notices he's gone. But when a fender-bender lands him in the local ER, the doc who treats him is none other than the prickly, straight laced, student president he screwed over at prom. Her dislike is evident but so are the sparks. Good ones. Bad ones. Hot ones. Regan Thorne refuses to acknowledge any of them and that makes it personal. Makes it challenging.
Because Wyatt Blackwell doesn't lose on the track, and he sure as hell doesn't lose in the bedroom.
Regan Thorne can't deny it's desire she feels for sexy-as-sin Wyatt Blackwell—but she doesn't have to like it. The man was singularly responsible for one of the worst nights of her life. The fact that he's interested means nothing—she knows he'd use her and leave—and at twenty-nine she's not in the market for a fling. But Wyatt Blackwell is persistent. His charm outrageous. Makes a girl wonder. Can she give in to her darkest desires and teach Wyatt a lesson at the same time?
As winter approaches the sleepy town of Crystal Lake and things heat up, Regan begins to wonder if she'll survive the storm she's created, or if she's doomed to fail.