You Make Me Weak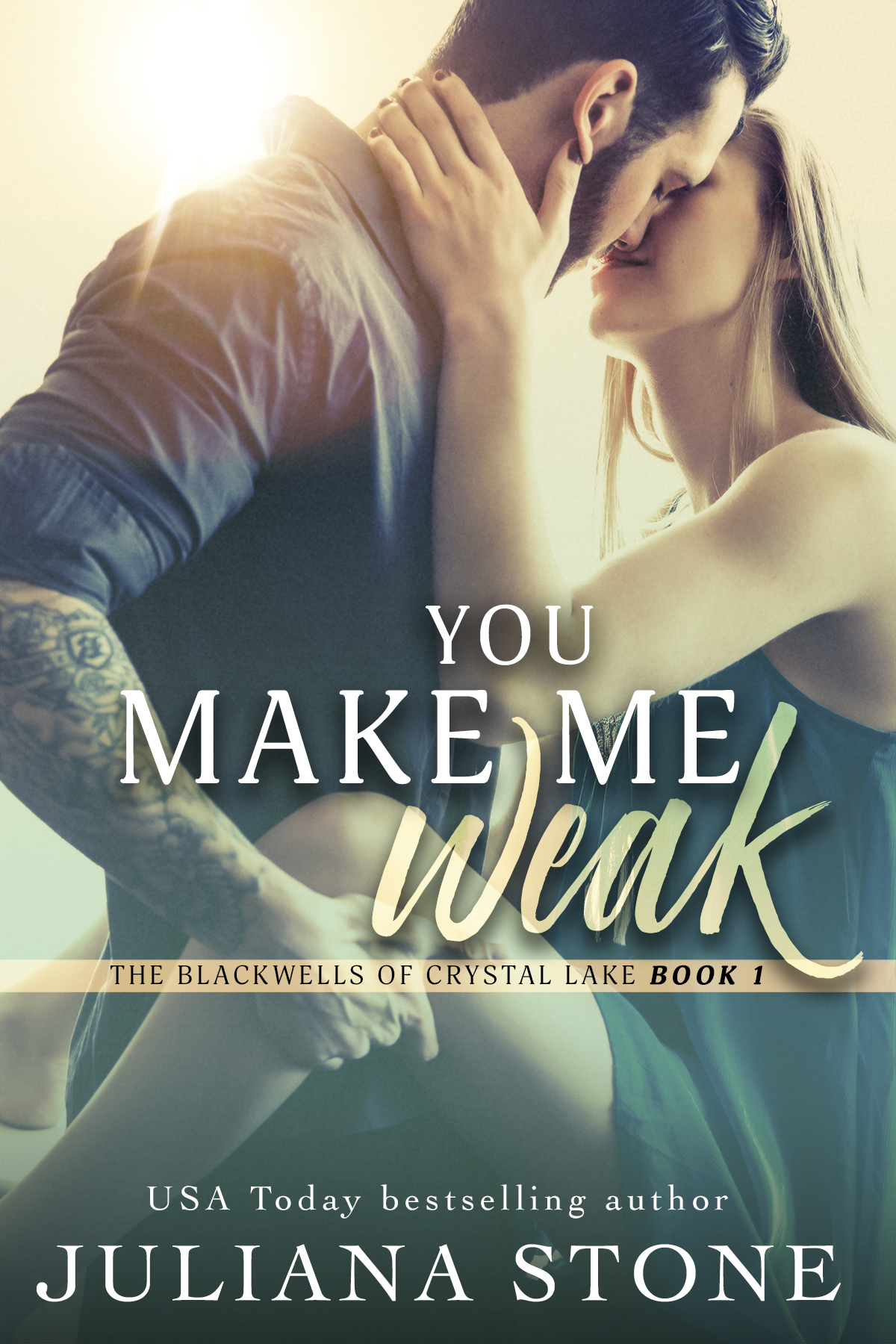 Book One: The Blackwells of Crystal Lake
Tall, dark, and tattooed, FBI agent Hudson Blackwell has come home to Crystal Lake to deal with his dying father and leave. He doesn't believe in much, other than his brothers, his God, and his country. He likes his life simple and hates complications. So running into the-girl-he-let get-away is one complication he can do without. Yet the flames of desire still burn hot and it's not so easy to break ties a second time around. Makes a guy wonder…
Can a man who's made a lifetime of leaving find a reason to stay?
Rebecca Draper is hoping a do-over will get her life back on track. With a failed marriage behind her and a young son to support, this former beauty queen has no time for Hudson Blackwell—yet running into him stirs up things. Hot things. Wild things. The man broke her heart once so getting involved with him would be crazy. Yet he awakens a desire and a need so intense she can't deny it. It begs the question…
Can a woman who wants to be loved, be brave enough to take a chance on a man who could destroy her?