Teague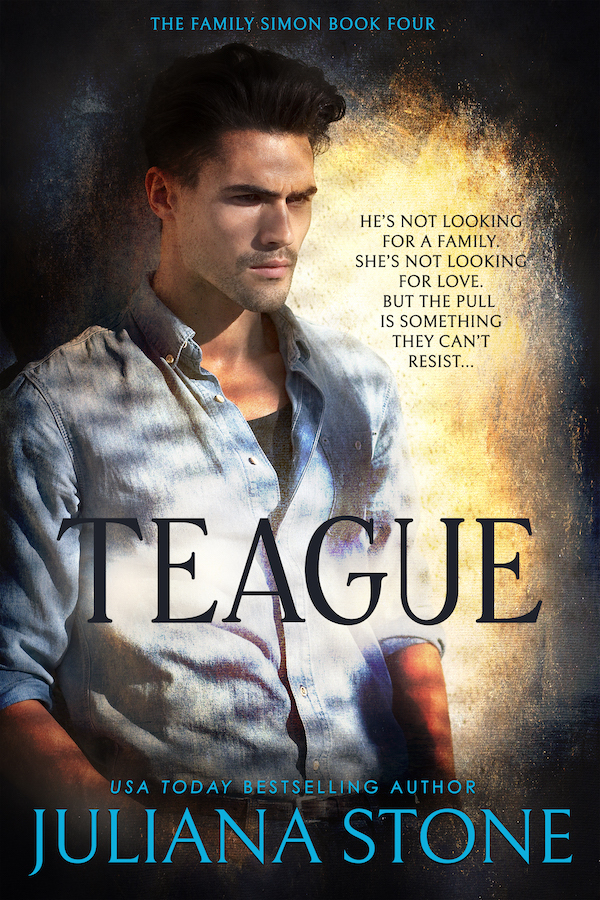 Book Four: The Family Simon
Teague Simon is a man at a crossroads. He's no good around people and spending time alone at the family cottage will hopefully ease his burden. What he doesn't need is the woman next door poking around his business making things worse. And what he really doesn't need are her two young children in his face. How can they help slay the demons that haunt him?
Sabrina Campbell is barely surviving and doing everything that she can to hide that fact. She takes care of her kids and keeps herself busy. She's not looking for anything other than the chance to forget. But when Teague Simon shows up, looking as haunted as she is, she's drawn to his pain. His loneliness. She knows his scars run deep, but so do hers. She should stay away and yet she can't…
 Can these two broken souls somehow heal each other?