Now Available
OFFSIDE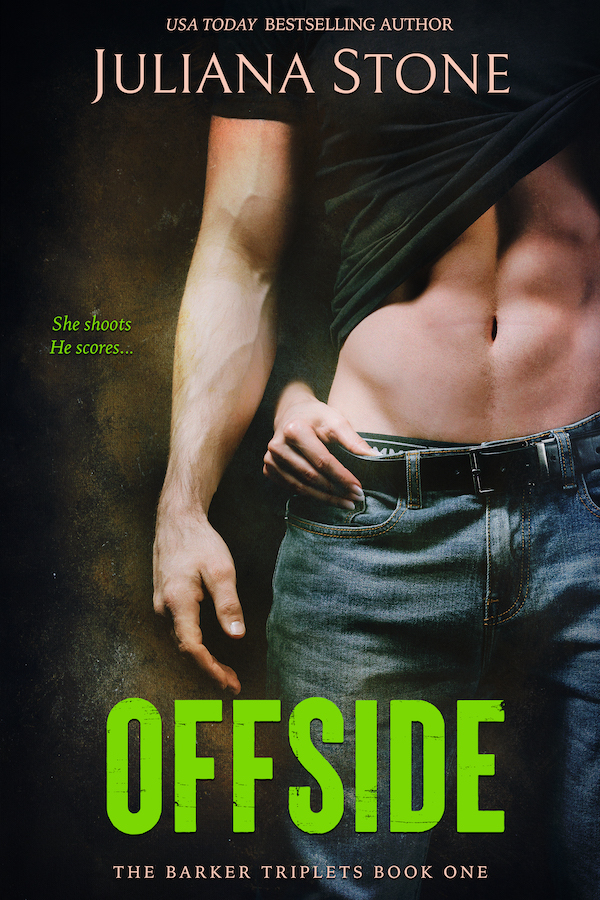 The Barker Triplets Book One
When hockey phenom Billie-Jo Barker returns home and decides to play in the local Friday night hockey league, all hell breaks loose. Not because Billie's talent is in question, but because Billie is a woman. And though these are modern times, some of the local guys still have a problem letting a girl into their 'men's club.'
Soon, Billie is at the center of a small town battle of the sexes, with everyone choosing sides. Her sisters. The townsfolk. Her friends. And yet, the only person whose opinion she cares about doesn't seem to care that much at all. Logan Forest, the man who broke her heart when she was eighteen and the man she shares the bench with every Friday night.
She's got a lot to prove and though Billie-Jo Barker scores on the ice, will this girl ever score with the man of her dreams?
Now Available
The Thing About Trouble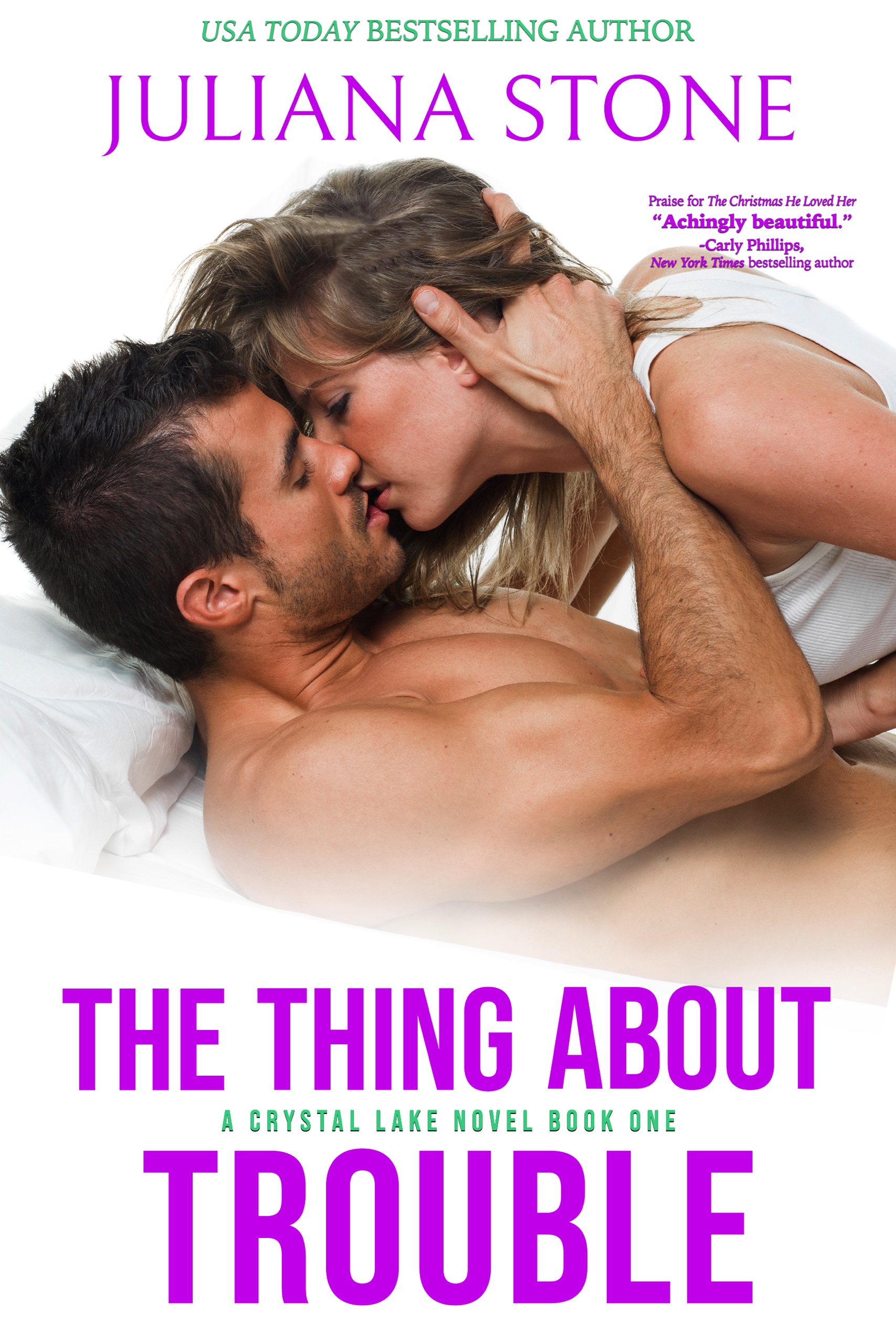 A Crystal Lake Novel
Cam Booker learned the hard way that commitment and love aren't for him. Fresh out of a relationship that nearly saw him go to jail, he's focused on building a life and his business. But when he suddenly finds himself responsible for a motherless five-year-old, his world is turned upside down. What does he know about caring for a little girl? On top of that, his newest client, the notorious widow Barnes is definitely the kind of trouble he doesn't need.
Which is too bad for Cam. Because trouble is one thing that always seems to find him. And this kind of trouble could be disastrous.
Bluebell Barnes hides behind a cool façade of disinterest and money. She's knows what the locals think of her—Vegas showgirl hit it big when elderly David Barnes married her. But they don't know the pain she carries, or the past she's running from. They don't know the desire Cam Booker stirs in her, or the yearning his little girl evokes. The man has her thinking of things she shouldn't be thinking about. Forbidden things. Complicated things. Blue doesn't do complicated. It's too much trouble and there are too many risks.
And the biggest risk of all is something she's guarded for years, her heart.
Now Available
TUCKER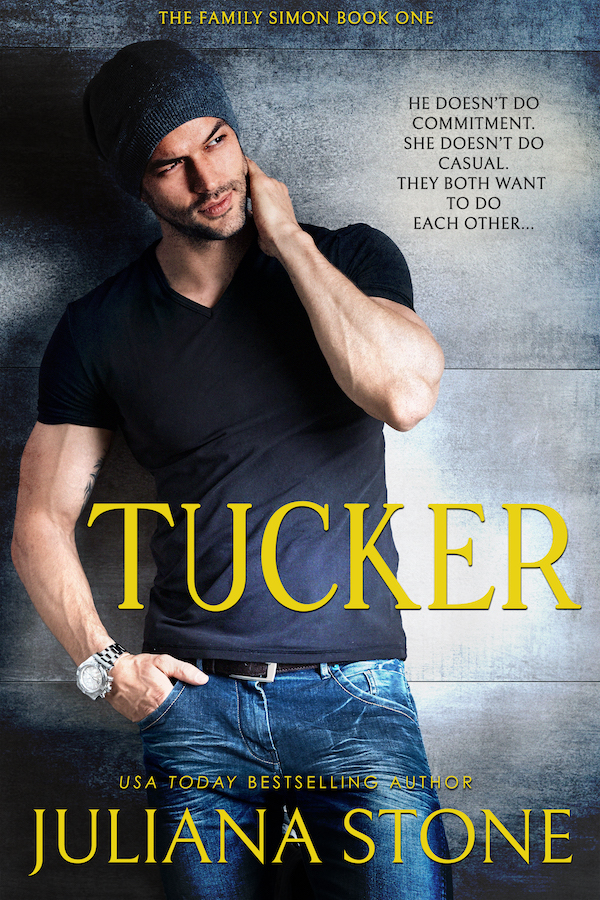 The Family Simon
Tucker Simon has given up on love. After a tragedy, it's just not in the cards for him, and he wishes his family would get off his back. He's fine—or at least he thought he was–until a family wedding forces him to address a few things, namely his date, Abby Mathews. She's been put in the 'friend' category, mostly because she deserves so much more than what he can give. But the more time that he spends with her, Tucker begins to think that maybe there is a chance for love after all…
Abby Mathews has been in love with Tucker Simon since he walked into her family's bar nearly a year ago. But he's got baggage and heartache a plenty. His one-night-stands aren't going to lessen that no matter what he thinks. Tucker needs a friend, but Abby wants to give him more, and as they navigate their way through a weekend in Florida, their attraction can't be ignored. Abby has to make a choice. Does she cherish their friendship and take what she can get? Or does she go after what she really wants, which is Tucker's heart…
Also Available
The Carousel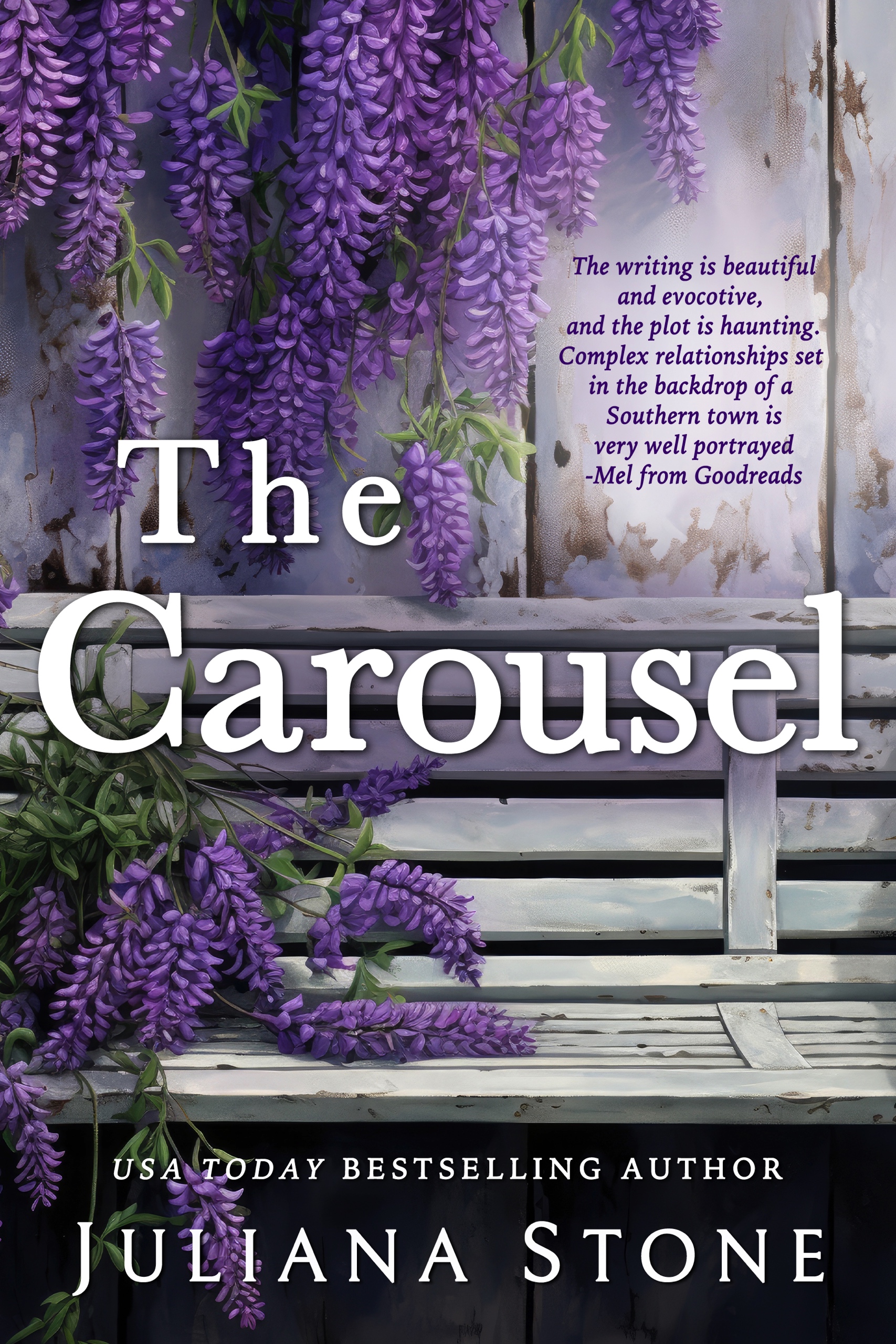 An emotional journey of four women connected by blood, love, loss and time.
Pruett Fontaine is at a crossroads. Divorced, she's lost herself and is struggling to find her place. When her estranged mother dies unexpectedly she's drawn back to Louisiana, to a family and town she left behind twenty years ago.
With no choice but to deal with her mother's estate, a father she doesn't know anymore, and the woman her mother left them for, she brings her teenage daughter to Sweetwater and collides with a past she's been running from since she was eighteen.
Her mother's journals open her eyes to a woman she barely knew, and she can't outrun the sins of the past. Secrets are exposed, tragedies are revealed, and temptation rears its head over the course of one long, hot Louisiana summer.