Excerpt: The Stillness of You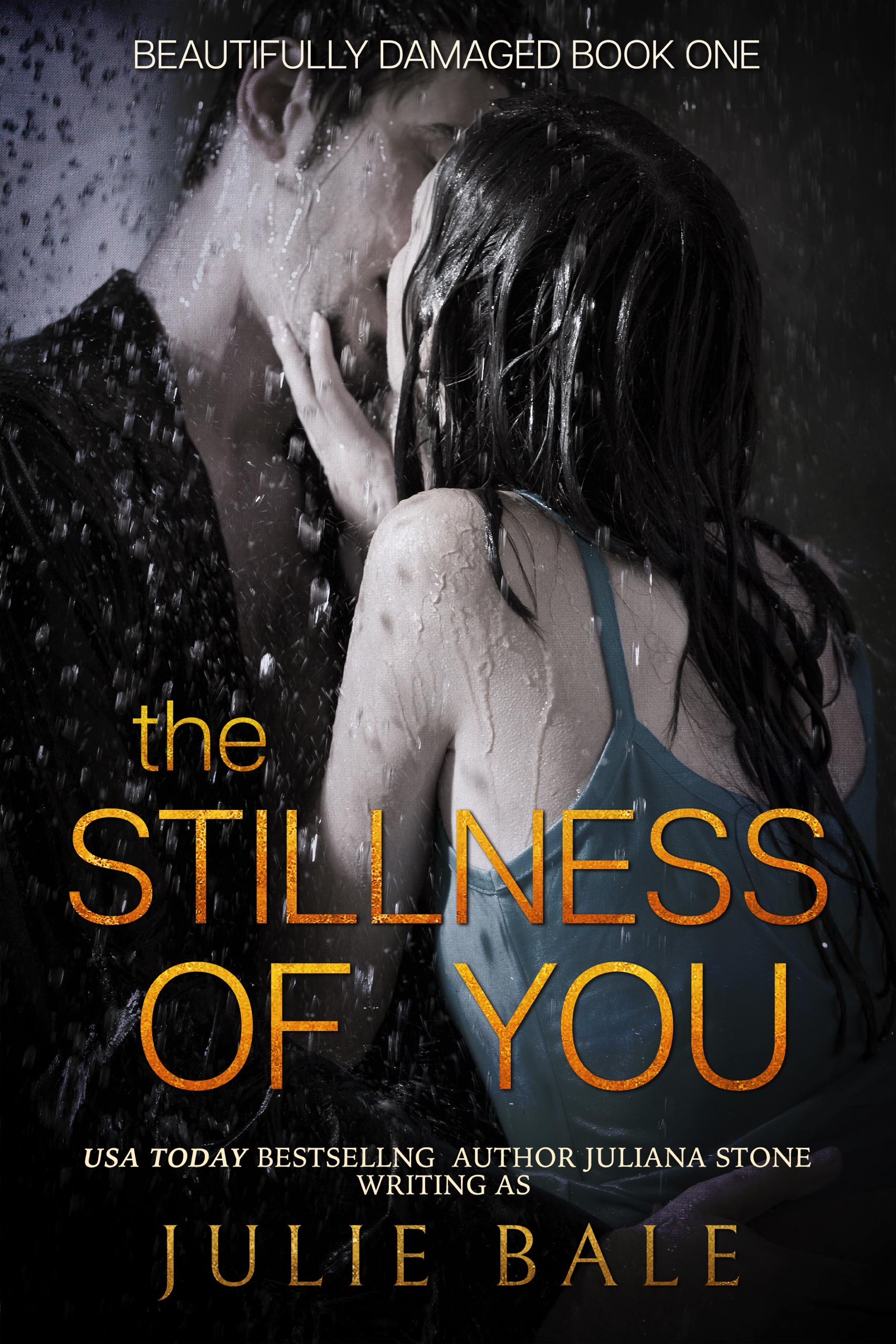 Book 1, Beautifully Damaged: Julie Bale Books
I rested my forehead on his chest, not really sure what had just happened.  Maybe he didn't want me.  Maybe this was a game and he was seeing how far he could go?
 When was the last time I had been with a guy who wanted to wait?  Had he somehow figured out how screwed up I was? Was this his way of letting me down gently?
My fingers splayed out along his chest as he carefully lifted my hair off my neck.  I heard his heart beating.  Rapidly.  Hard.  Fast.
And it confused me more than ever.
"Ben," I said shakily. 
 "It's okay, peaches."
  Peaches.  I loved that. My dress was tied and his breath was warm along my exposed neck.  "I don't want you to think this is easy for me. Fuck, I've dreamt of getting you naked in my bed for days now." His fingers caressed my skin and I shuddered.  "But we're not quite there yet."
 "I don't…I don't understand.  Don't you want me?"  I yanked my head back so that I could see him.  Shadows fell across his face and I hoped I didn't look as pathetic as I sounded.
"Georgia, it's easy to give in to something that feels good." His eyes smoldered. "But I don't want easy.  I've had easy. I want something worth a hell of a lot more than easy."
  Oh.
 Oh. Wow.
It was then, in that moment, that I knew I was in deep trouble.  Ben Lancaster was going to break me and I didn't care.
 I didn't care at all.