You Rock My World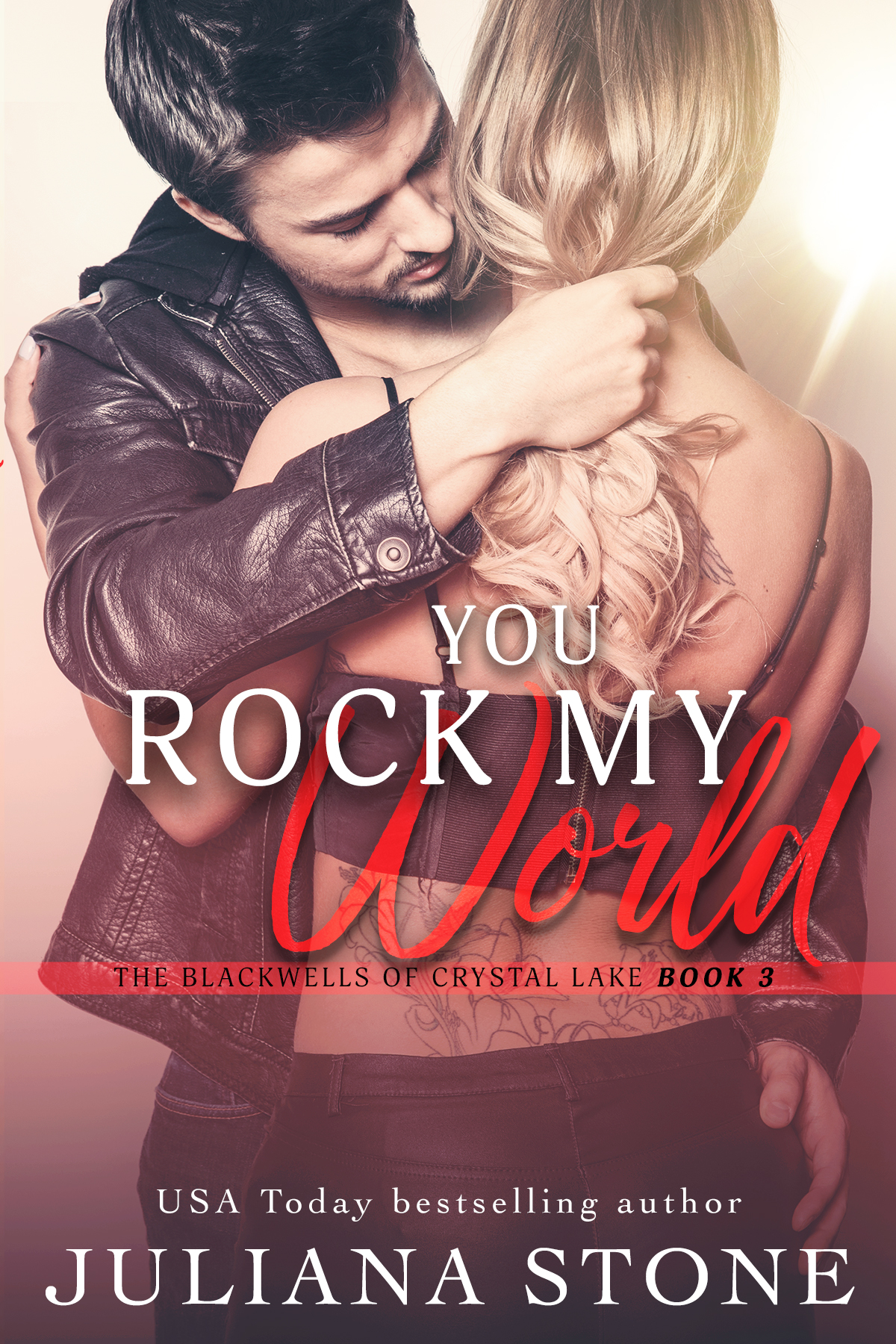 Book Three: The Blackwells of Crystal Lake
Coming home to Crystal Lake was supposed to be a weekend pit-stop for NHL goalie, Travis Blackwell. But a run in with his ex-wife makes him think twice. And though it's probably not a good idea considering their history—married way too young, he'd been gone before the ink had dried on the divorce papers—he decides to stick around for the summer. Things are different now. He's older. Not as wild. Some would say, even settled. He knows she was the one that got away, so he's willing to overlook a few things. Like the fact she hates his guts and has every reason to. Call him crazy, but this hot shot goalie has just begun the game of his life.
 And losing isn't an option.
Ruby Montgomery is living the dream. Born on the wrong side of town, she now lives on the lake and owns a successful business. So what if it all sprang from blood money she'd gained in a divorce? From the outside it appeared she had everything, including a cute dog and a handsome boyfriend. Yet, all it took was one look from Travis Blackwell and her world turned upside down. The heartache she'd buried, the pain she'd ignored, and the desire that never left—all of it was there, simmering beneath the surface, waiting to explode. Travis was the one man Ruby needed to stay away from.
So why was she finding it so hard to stay away?