King of The Damned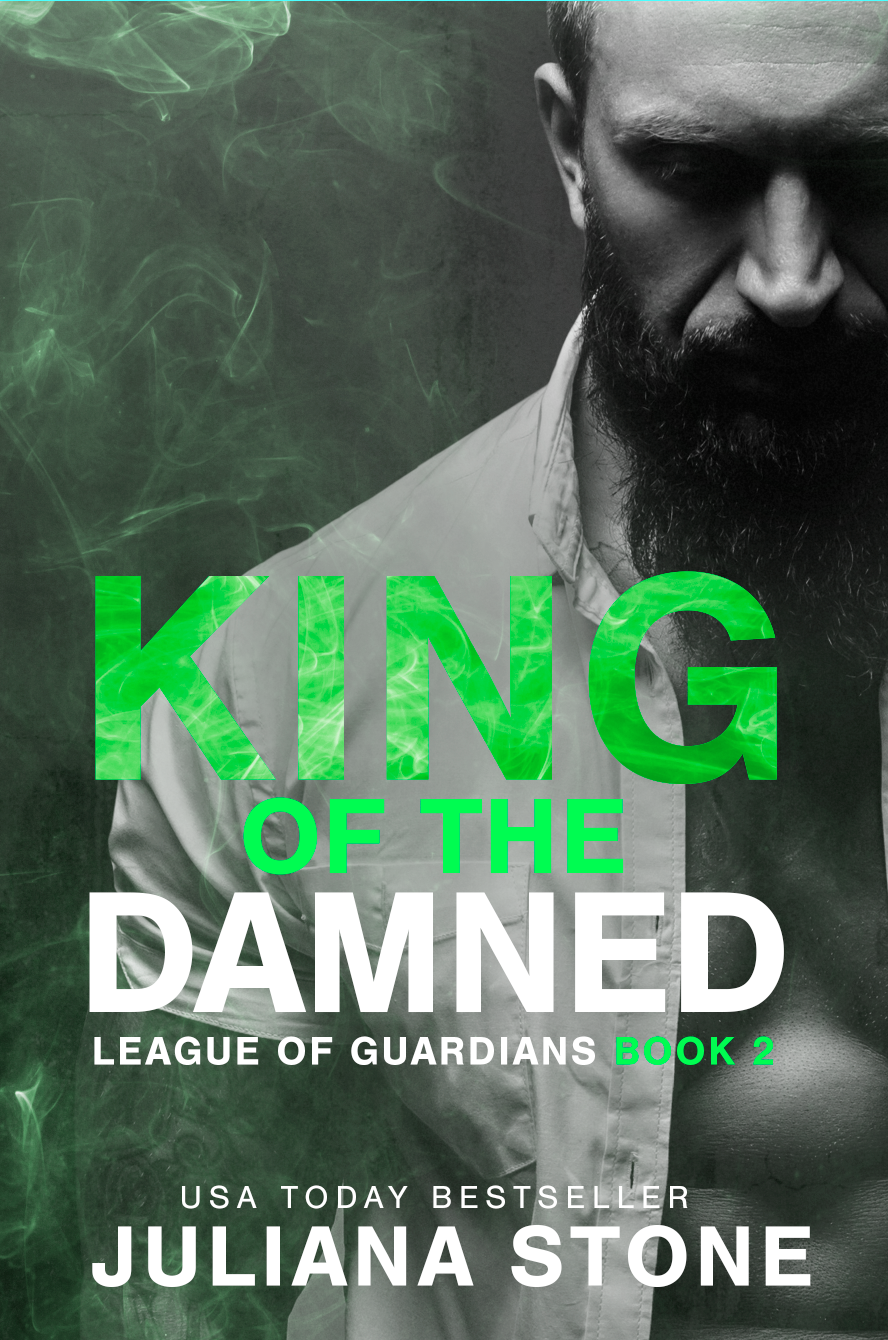 Book Three: League of Guardians
Top pick at THE ROMANCE REVIEWS!
With darkness all around him, The League of Guardians is his only means of redemption…
Azaiel, the fallen, has been given a second chance to atone for the sins of his past. With demons gathering and threatening the league, he must find out if their circle has been breached. What he doesn't foresee is a woman–a fierce warrior–who will turn his world upside down and awaken his tortured soul.
Rowan James is a powerful witch out to avenge the death of her beloved grandmother, but she needs an ally. Will she be able to trust a man with secrets as dark as the sorrow in his eyes? Loving Rowan means risking salvation and yet Azaiel cannot ignore the hunger burning hot between them–his one last chance at happiness. With danger all around them, will these two desperate souls finally find love in each other? Or be forever damned…